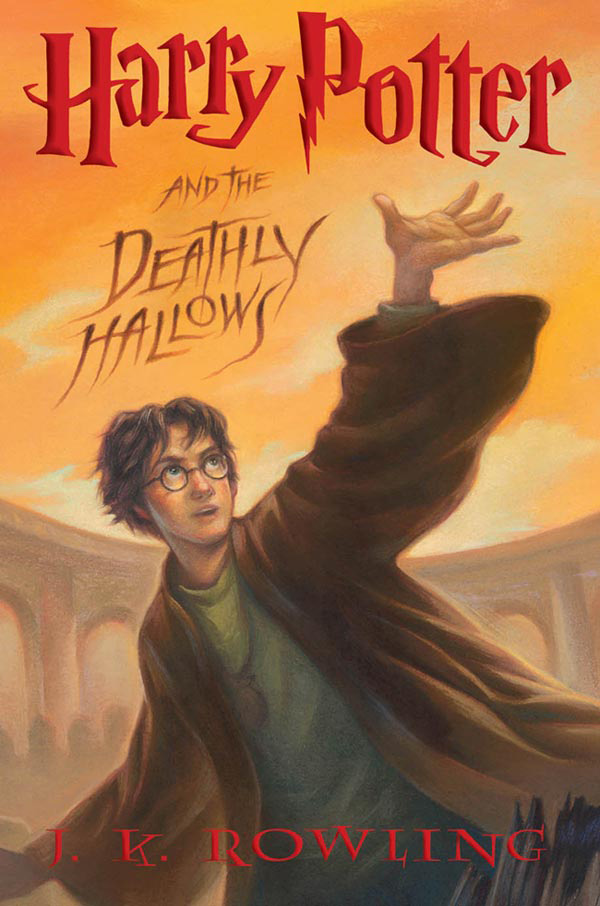 *** This is a spoiler free post. Beware of comments.***
I awoke Saturday morning at just the right time, ate breakfast,showered and walked over to Barnes and Noble. I arrived before the store opened and stood in line with about 100 people waiting for the store to open. My husband said I might "actually be nuts." I told him gleefully that 90% of the people in line were adults, all with a smirk on their face, which to me meant "yes I am here standing in a line at 9:00 Saturday morning to buy a book, a children's book." It was really fantastic to see.
I did work 8 hours on both Saturday and Sunday but managed to finished last night around 10:30. I was able to avoid any spoilers, did not look at the newspaper or any news websites or television shows and I'm so glad. I'll admit I was tempted to peek on Saturday evening since I knew I wouldn't get to the end until the next night, but one of my co-workers whose son is a huge fan talked me out of it.
I enjoyed the book very much, it is action packed and very different from the previous ones. I always have a hard time getting into the rhythm of these books; not sure if it's the writing or me. There is always some turning point though, usually around halfway through, and I speed to the ending. Harry is a hero for the ages, courageous, selfless, clever, and bold.
I know people are talking about the 'end'; I am not sure if they mean the last 8 or so pages by that, but for me the end was the last 75-100 pages. I found myself reading passages over and over, saying the words to myself in a whisper to take it all in. It was intense and magnificent the way Rowling brought this all to a close. Her brilliance, I think, is in the story and world she conceived. I remember when I read the first 3 books and thinking about the parallels of Voldemort and his followers and their beliefs to Hitler and the Holocaust. The ways of classifying people are so very similar. I believed then that she had a greater message.
I was happy to have so many questions answered about all the different characters. I do have one question that is nagging me though, one I thought would have been answered but was not. It is not integral to the story but the idea of it had been suggested in the past which is why I thought Rowling would have mentioned it in passing in the last few pages. I'm not sure if I should mention it in the comments or wait a few days; I'll wait for now.